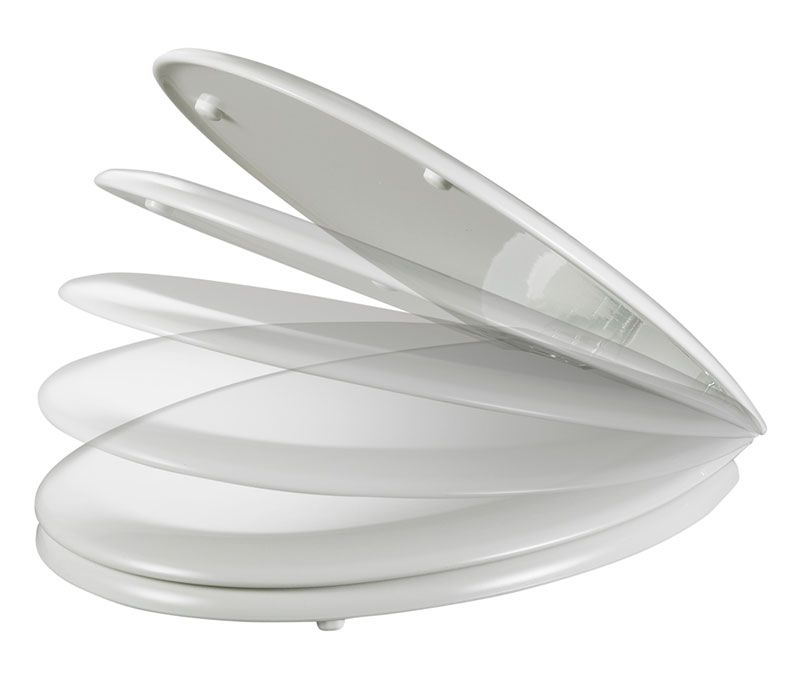 SLOW CLOSE TOILET SEATS
Tired of a slamming toilet seat? Slow close is the feature that will put an end to the loud slamming noise in your bathroom.
With just a light tap on the top the ring and cover close slowly and silently preventing slamming and pinched fingers.
Bemis offers a variety of slow close toilet seats in different materials and combined with various features.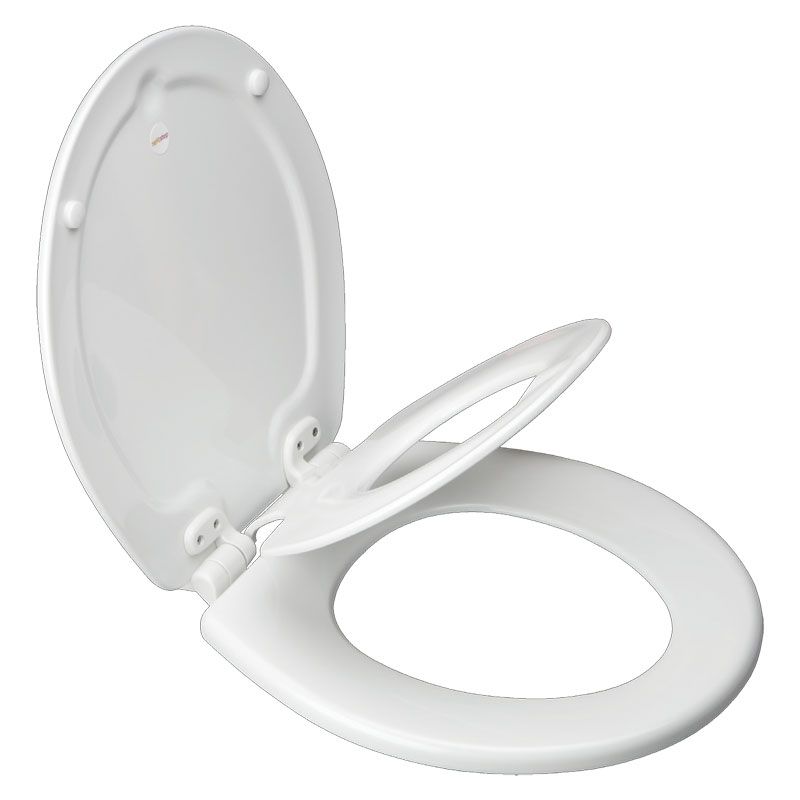 THE BEMIS FAMILY SEAT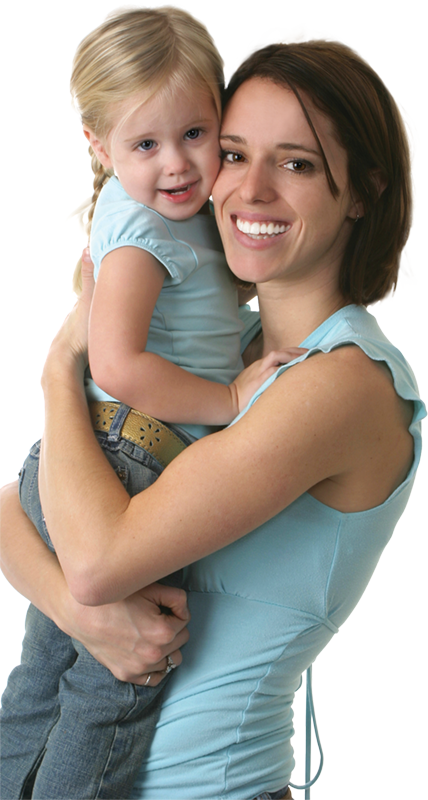 The 2-in-1 seat accommodates both adult and child users equally. The built-in child ring secures magnetically to the cover when not in use.
With the NextStep™ there is no need to store a portable insert seat or potty chair in your bathroom.
Toddlers can use the regular toilet with confidence, knowing it is sized to hold them. The child ring is securely attached to the toilet and will not shift underneath them.
MOULDED WOOD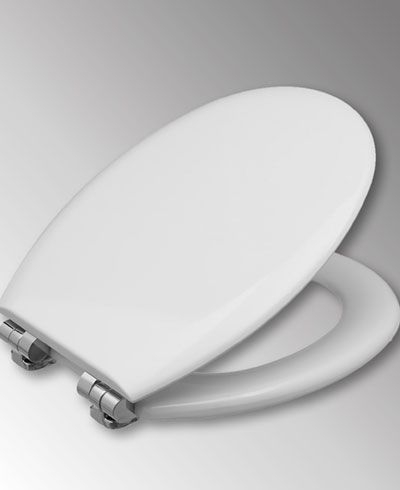 Moulded wood is a mixture of wood flour and resin. The high density of the material makes it suitable for a toilet seat and the warm to the touch feel provides comfort. The seats are finished with an environmentally friendly water-based paint with a high gloss finish. At Bemis we use responsibly and locally sourced wood, mostly coming from post-industrial byproducts to produce our wood flour. We process the wood in-house to give us the upmost quality control throughout the seat-making process.
In 2010 Bemis took moulded wood to the next level by creating the Generation XXI toilet seat. These seats are more curved, resulting in highly stylized ring and cover designs. Generation XXI emulates the look of thermoset plastic, while providing the robust strength and weight of standard moulded wood seats.
THERMOSET PLASTIC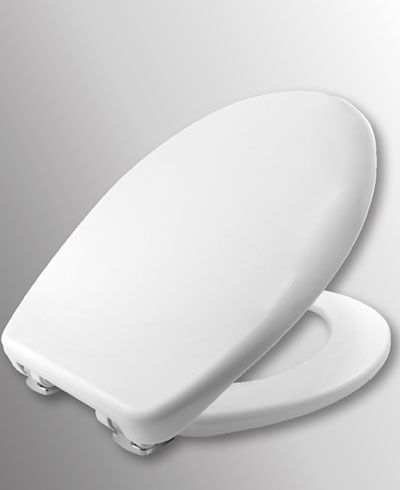 Manufactured from thermoset urea resin. Our Durolux® thermoset plastic toilet seats are manufactured carefully and finished with non-slip bumpers. Our long-lasting thermoset plastic seats have a ceramic –like shine, fitting seamlessly into any bathroom environment. Thermoset plastic is naturally heat resistant and will not scratch with standard use.
THERMOPLASTIC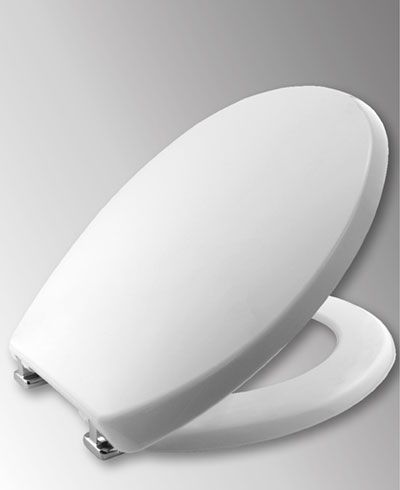 Manufactured from polypropylene. Our Tecnoplast™ thermoplastic toilet seats are manufactured to deliver a virtually unbreakable product that is versatile for any type of environment. Colourant is used within the plastic pellets, so a consistent colour is seen through every layer of the product, ensuring the colour will not fade or change over time. Because it is made using polypropylene, the ring and cover are both 100% recyclable.
PLASTIC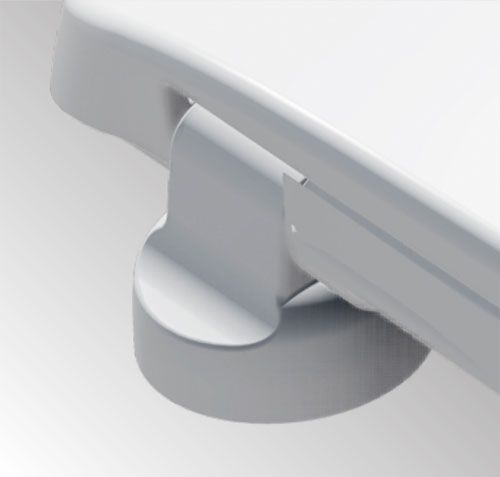 Plastic hinges are produced using durable resins and do not corrode. The hinges are colour matched to the ring and cover of the seat. The colourant is used within the plastic pellets, so a consistent colour is seen through every layer of the product, ensuring the colour will not fade or change over time. Thermoplastic hinges also have a high resistance against staining and do not chip or crack with standard use. Bemis offers plastic hinges with a variety of features and are either fixed or adjustable in distance.
METAL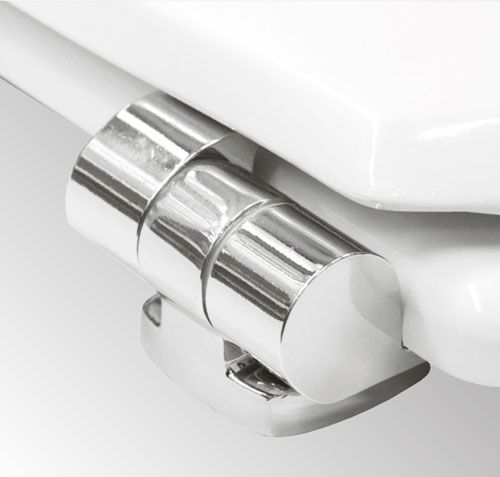 Metal hinges with a chrome-plated finish offer a sophisticated style to your bathroom. Bemis chrome-plated hinges are finished into a durable long-lasting hinge, available with a variety of features like slow, close and take off. The hinges are available on toilet seats with either fixed or adjustable hinge distance.
STAINLESS STEEL
Stainless steel hinges are durable and corrosion resistant. This sturdy material is very suitable for use in commercial areas. Bemis stainless steel hinges are available on diverse toilet seats in fixed and adjustable variations, in combination with features like slow close and push n'clean take off.